Core Values
Core Values are an essential element of respected and successful companies like PennEnergy. How each of us responds to the many challenges of our everyday work environment speaks directly to who we are as individuals and as a company. PennEnergy employees conduct themselves in accordance with our company's fundamental core values.
Honesty & Integrity

We uphold high standards of business ethics and integrity and enforce strict principles of corporate governance and support transparency in all of our operations.

Environmental Stewardship

We are committed to minimizing the environmental impact of our shale development operations by maximizing our reuse of water, reducing our footprint and meeting or exceeding all applicable laws, regulations and established industry best practices. We are guests of our landowner partners and will conduct ourselves accordingly.

Health & Safety

We conduct our business with high regard for the health and safety of our employees, contractors and neighboring communities.

High Performance

We create sustainable value through highly productive assets, disciplined capital allocation, efficient operations and enabling our team with a collaborative and supportive work environment.

Teamwork, Respect & Collaboration

We will drive our success by effectively working together to achieve the common objectives of PennEnergy Resources. Only through selfless teamwork, collaboration and respect for others will we reach our full potential.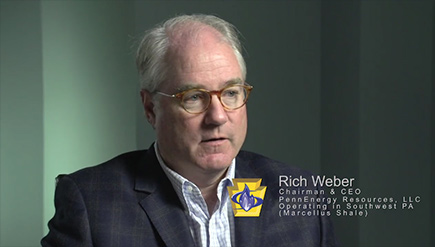 Our Core Values
PennEnergy Resources is founded on and driven by our company's fundamental core values.
WATCH VIDEO NOW